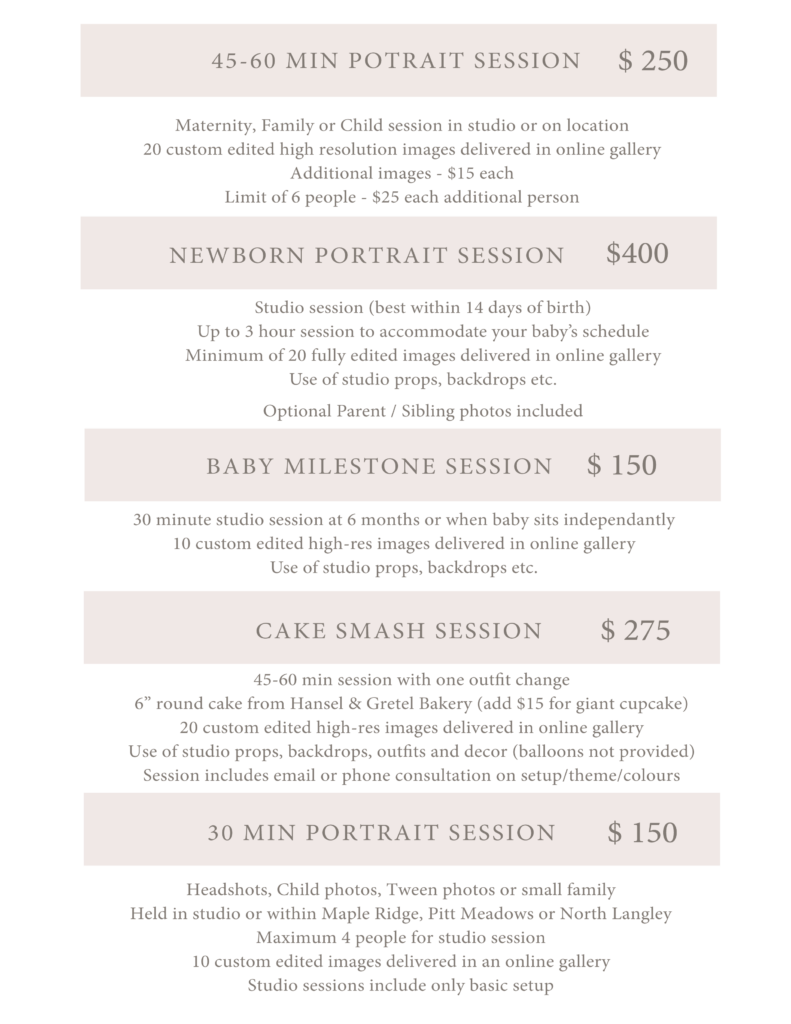 A non-refundable retainer of $50 is due at time of booking to secure your date and session rate.
The remainder of the session fee is due the day of your session.
Session rates are subject to change.
Melissa Auer Photography reserves the right to use images for advertising, promotion & marketing purposes.
Cropping, editing or using images for anything other than personal use is prohibited
including business promotion & contests.
By hiring Melissa Auer Photography you agree to these terms.