How is the first day of school already less than 4 weeks away?!?!  Is it just me or is this summer flying by?  I've had such a great mix of vacation, day trips with my girls and photo sessions that despite the weather not always feeling like summer, I'm having a great one!
That being said, Fall is my FAVOURITE and it starts with back to school.  There's just something about the fresh haircuts, new clothes and all the possibilities of a new school year.  I know there will be some tears.  I shed a few last year as my baby went off to kindergarten and I might shed a few more this year as my oldest enters grade 4 (seriously!  How did that happen?!?!).  We all know how it seems to fly by and that's why Back to School Mini Sessions are so great!
Most of us will take 1st day of school photos.  Many of you will buy the school portraits.  For some of you, I will capture your kid's personalities along with the milestone at a beautiful outdoor location.  It's short.  It's fun.  It's under $100.  My mini sessions usually sell out, so book early!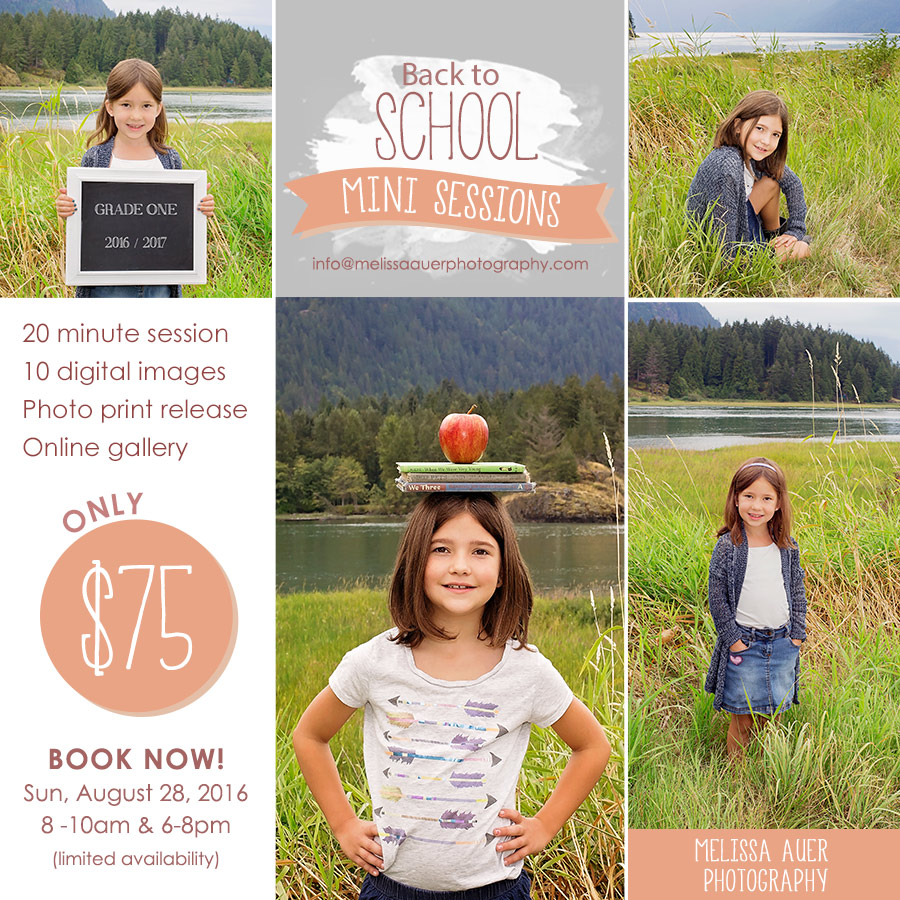 Enjoy the last few weeks of summer!!